This week, representatives of Zoigen carried out the first Nutrition and Sports Genetics event at the Argentinian Medical Association (AMA), accompanied by several keynote speakers with extensive expertise in the subject. Several aspects of Personalized Medicine were discussed, as well as advances in human Genomics and practical applications to improve results in sports and nutritional interventions, lower the risk of injuries and reduce the impact of oxidative stress. A Use Manual for Z.fit test by Zoigen was introduced, which may be used by nutritionists and sports physicians that are included in Zoigen's network of referring professionals.
We are thankful to all speakers, the Argentinian Society for Biological and Holistic Medicine (included in AMA) and all the participating professionals for attending the event. We are convinced that training in the genomic-based approaches for nutrition and sports medicine is necessary as a means to keep bringing Precision Medicine closer to patients.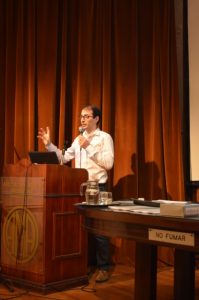 MSc. Matías Butti, genomIT / Zoigen's CTO .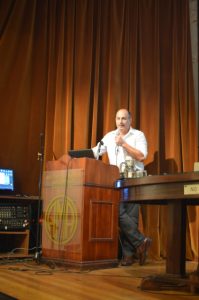 Dr. Pablo Corinaldesi, medical director of Gatorade for LatinAmerica and Zoigen physician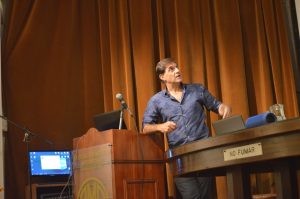 Prof. Gabriel Macaya, trainer for several soccer teams in Argentina and abroad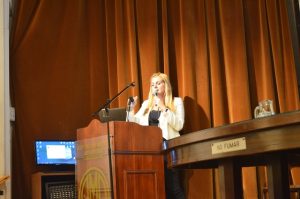 Dra. Cristina Petratti, physician and director of FlyAway, specialist in sports medicine